You're Invited Back Every Week!
Shabbat Services @ Chabad
Join us 10:00 AM every Saturday morning, followed by Kiddush luncheon at noon. You and your family will enjoy meaningful, comprehensive, enjoyable Shabbat Services followed by delicious lunch, good conversation and great company.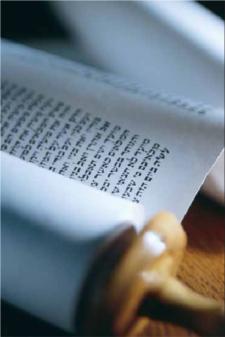 Schedule of Services:
Friday Evening: Please email us regarding Friday night services at it changes depending special events. Please email office@jewishmalibu.com for more infrmation. In most casses, Mincha is 10 minutes after Candle Lighting, followed by Kabbalat Shabbat
Shabbat dinner by reservations only, Adults $36 Children 12 and under $18 no cost for children under 5
Please email office@jewishmalibu.com and put into the subject: Shabbat Dinner
How many of you?
Date of reservation
Email address

Schedule:
Friday Kabbalat Shabbat services, most weeks we begin Mincha right after candle lighting followed by Kabbalat Shabbat. ~ Please email us at office@jewishmalibu.com as we also have special programs that may change the times.
Shabbat day, Saturday: 9:00 AM
Kabbalah on the Parsha
10:00 AM
Shabbat Morning Services

12:45 PM
Kiddush Luncheon (Please click here for Kiddush Sponsorship)

VISITING MALIBU?

Over the last ten years, several hundred people have come with their families to spend a Shabbos in Malibu at our beautiful location over looking Pacific Ocean, just across from the Malibu Pier. Chabad of Malibu offers guests an all inclusive Shabbos package with hotel and dining accommodations. 
Hotels within walking distance to Chabad:
Malibu Beach Inn 310-456-6444
The Malibu Motel 310-456-6169
Surfrider Motel  310-526-6158
Nobu Ryokan  310-317-3080
------------------- 
Short term rentals most near Chabad: 
Prices vary, so please email us at office@jewishmalibu.com please put in the subject line Shabbat in Malibu or call the office at 310-456-6588 to discuss your options. Before calling, please see the links to our hotels below, so we can arrange your package accordingly. Your choice of hotel will influence the price of your package. There is no Eruv in Malibu. Be sure to see an online map for hotel's distance from our Shul: 22933 Pacific Coast Highway Malibu, CA 90265.
Places to stay in walking distance from Chabad of Malibu:
Besides the hotels listed below, which are within walking distance, there are also short term apartment rentals that are very near. Here are two listings.
Apartment rentals near Chabad of Malibu
Option one:
Malibu Beach Paradise Apartments
22816 Pacific Coast Highway, Malibu, CA 90265, United States
With a stay at Malibu Beach Paradise Apartments in Malibu, you'll be close to Chabad of Malibu.
Make yourself at home in one of the 5 air-conditioned rooms featuring kitchens with refrigerators and microwaves. Complimentary wireless Internet access keeps you connected. Conveniences include desks and coffee/tea makers, and housekeeping is provided on a limited basis.
Rec, Spa, Premium Amenities. For reservations or more information Click here
--
Option 2:
Ocean Front Suite - Carbon Beach, Malibu
This suite sits directly on the sand of beautiful Carbon Beach in Malibu. It is a one bedroom/one bath with a queen size bed and a pull out queen size sofa, fully equipped kitchen with marble countertops, an ocean view dining room plus living room with fireplace, wifi, and a private ocean front deck. The suite offers stunning panoramic views from the Malibu Pier to Santa Monica and beyond to Palos Verdes. Carbon Beach is one of the most desirable beaches in Malibu, sometimes referred to as 'Billionaires Beach.' Within walking distance of Chabad of Malibu.
For reservations or more information click here Please mention that you found this at Chabad of Malibu.
------
Option 3:
Malibu Beach Rental Properties
Malibu's best dry sandy beach with panoramic ocean views from all units. All units are located ON THE SAND. This beautiful, restful beach is known as Carbon Beach or Billionaire Row, catering to many celebrities. Less than a minute to Chabad of Malibu and the world famous Malibu Pier and Surfrider Beach!
Oceanfront Two bedroom, 11/2 bath beach rental in Malibu. Sleeps 6 The rental is beachfront on Carbon Beach with unobstructed panoramic ocean views of Queens Necklace and Catalina Island. -A very large deck for relaxing Ey outdoor dining. -There are stairs to a dry sandy beach on premises. -The master bedroom has a king size bed, a second bedroom which that has a double bed and a twin and a large sleeper sofa in the living room. - There is High speed wireless internet - We provide all linens and towels 2 bedroom Nightly Rate - $450 to $650 Cleaning Fee 12% City of Malibu Tax Refundable Security Deposit. For reservations or more information click here
--------
Option 4:
Bungalow on the Sand - Carbon Beach, Malibu
Carbon Beach – This beautiful beachfront Bungalow has a sunrise to sunset panoramic view from Santa Monica to the Malibu Pier. The living area and private deck provide a pristine front row seat to watch the waves, surfers, sail boats, lavish private yachts, dolphin and even the whales during their migration season.

Just minutes away from Chabad of Malibu,this lovely one bedroom bungalow is beautifully furnished, has a queen size bed, a queen size pull out sofa bed, a fully appointed kitchen, Wifi, and living room with a fireplace – washer/dryer, air conditioning and a private parking space.
For reservations or more information please click here Please mention that you found this at Chabad of Malibu.
--------
Option 5:
MALIBU SERRA RETREAT MANSION 7 BDR
Retreat in Historic Serra , just minutes from Chabad of Malibu and the ocean on two acres! A 7 bedroom, 5 bath estate with oversize pool, Jacuzzi, waterfall, tennis court. Walls of glass invite the forest-like setting indoors creating a warm and charming environment. Card room, bar area, and billiard room is adjacent to family room. A two story master suite with fireplace, office, terrace, full length loft & deluxe master bath overlooking the lush grounds. The additional 6 bedrooms all have a loft or balcony & most have attached baths. A Balinese pool house with walls that open up to the pool with stone covered paths up the hillside and covered sitting areas are added bonuses. (As this is a full house in a very exclusive gated community, this option could be up to $3062 a day, price vary based on season) 7br - 5500ft For reservations or more information please click here
---
Option 6:
MALIBU BLISS - 6 BEDROOM
Stunning Contemporary Mediterranean ocean front paradise located inside the gates of Malibu Colony. This tri-level masterpiece boasts high ceilings, an open floor plan, gourmet kitchen, ocean view outdoor spa, pool table, and a large detached guesthouse. Master suite with a private balcony, ocean view spa and steam shower.
4 bedrooms in the main House. 4 full baths in the main house Master bedroom has a king size bed, the other 3 rooms have queen size beds, Living room, formal dining room, additional living room and dining area, outdoor patio with ocean view spa, steam shower, fireplace, private balcony, and ocean view jetted tub There is a detached guesthouse with large living room, bar, separate bedroom with a queen size bed and a full bath. TV in living room and bedroom Below the guesthouse is a maids rooms and full bathroom 2 car garage with laundry. Also two parking spaces in front of the garage This property is in a gated community with a full time guard gate. Home has central heat and air. Fully furnished. Fully equipped kitchen, linens and towels.
(As this is a full house in a very exclusive gated community, this option could be up to $4000 a day, price vary based on season) For reservations or more information please click here
 More places to stay in Malibu not near Chabad: 
MALIBU ITALIAN 7 BEDROOM VILLA/HOME- ABOUT 5 MILES FROM CHABAD MALIBU. NO SWIMMING POOL BUT ONLY 3 MINUTE DRIVE TO PARADISE COVE BEACH, OR SCENIC 20 MINUTE WALK TO BEACH. PICTURES ON REQUEST Please Click here for more information